Contact us today for more information!
102 Main St
Warrenton, Virginia 20186
(540) 347-7484
info@drumnstrum.com
Drum & Strum has been the leader of music education in Fauquier County for over twenty-eight years. From aspiring concert pianists to future rock & roll guitar stars, our team of talented instructors have helped thousands of musicians across the world play their very first notes and embark on a life of music. Our experienced educators provide private, individualized lessons on all instruments for students of all ages, beginner to advanced in all styles of music including Classical, Orchestral, Symphonic Band, Rock & Roll, Country, Pop, Blues, Contemporary Christian, Gospel, Folk, Bluegrass, Jazz, and many more.
Experience the joy of music and tap into your inner musician with one of the following instruments:
Guitar
Voice
Piano
Drums
Clarinet
Banjo
Mandolin
Harmonica
Bass
Saxophone
Flute
Trumpet
Dobro
Dulcimer
Trombone
Violin
Viola
Cello
Ukulele
Don't have your own instrument? No problem.
We offer rentals with an affordable rent-to-own program.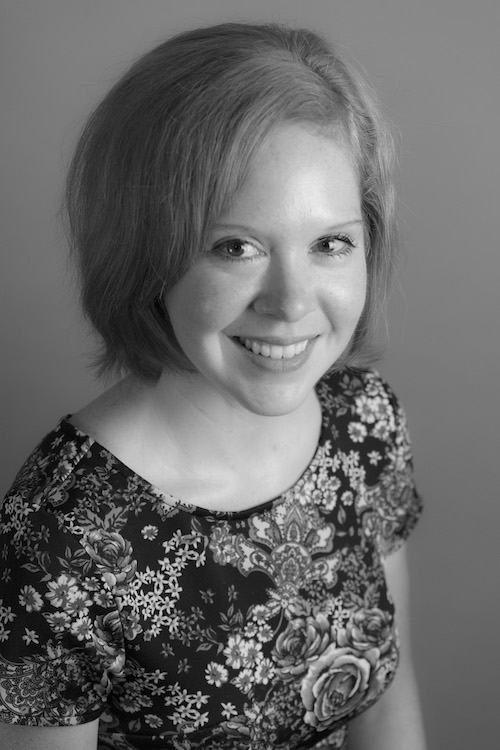 Elizabeth Dingus
Piano & Voice
Beth has been singing, playing the piano, and performing since she was ten years old. She has performed in recitals, concerts, and competitions in the United States and Europe for more than 20 years. After receiving her bachelor's degree from the University of Mary Washington with a major in Music Performance in 2004, she served for a year as the assistant music director at St. John's Catholic Church in Warrenton. Beth has also been the piano accompanist for Fauquier County's Taylor, Cedar Lee, and Liberty School choirs. This combined experience along with her angelic voice and passion to teach have made her one of the top piano and voice instructors in the area. Beth has been teaching since 2003 and enjoys introducing people of all ages to the world of music.
Hayleigh Wilson
Voice & Piano
Hayleigh has been a lover of all things musical from an early age. She has participated in various solo recitals for voice and piano, operas, and choral performances including membership in multiple National Honor Choirs through American Choral Directors Association, Symphony of the Goddesses: Legend of Zelda tour, and a special performance at Carnegie Hall with the Commonwealth Singers. Hayleigh recently received her Bachelor of Arts degree in music at Virginia Commonwealth University and focused on choral and general music education, vocal performance, and vocal health and hygiene during her time at VCU. She is currently working towards a Master's degree in Speech-Language Pathology in order to continue growing her knowledge in vocal health. Her background in music education/performance and her love of fun and games bring multiple exciting approaches to her style of teaching.
Denzell Washington
Voice & Drums
Denzell discovered his passion and love for music at a very young age. He began playing the drums at the age of 5 years old, singing at the age of 13, and continued developing his musical abilities throughout his school years. After graduating high school, Denzell auditioned and was selected to attend the Berklee College of Music. He studied abroad in Spain for a year at Berklee pursuing music education. Denzell works and plays drums with many churches in the DC area in addition to having performed at multiple area venues including the Warner Theater. Denzell is currently a Junior Minister of Music at True Deliverance Ministries in Bealeton, Virginia. His duties include directing the musicians, teaching songs and parts to the singers, and helping to develop musical gifts in children, teens, young adults, and adults. He is also responsible for selecting and teaching music. Denzell is a worship leader with a love and passion for music and music education. He gets joy out of assisting in the development of musical gifts. Denzell has experience and enjoys working with people of all ages.
Amy Barksdale
Piano & Voice
Amy has been playing the piano since she was seven and singing since she was ten. She has performed in recitals and concerts in Northern and Central Virginia and been critiqued by the National Guild of Piano Teachers and the National Virginia Music Teacher's Association. Amy was the first to receive a gold cup by the NVMTA after receiving a superior rating for three consecutive years as an accompanist. Vocally, she placed first to participate in the Virginia Music Educators Association Honor's Choir during her senior year of high school. A Fauquier County native, Amy received a BS in Education from Liberty University in Lynchburg, VA and teaches first grade at Covenant Christian Academy in Warrenton. She continues to use her skills playing keys and singing for a worship band as well as a local blues band. Amy's passion for music combined with her experience as an elementary educator make her a welcome addition as a Drum & Strum instructor.
Laura Skaggs
Piano
Laura began learning piano and performing when she was 6 years old. She has participated in recitals, National Guild competitions, and other events from childhood through high school. She recently graduated with a Bachelor of Arts in worship ministry with a music minor focused on keyboard pedagogy from Cedarville University, where she was a part of several touring bands that traveled throughout the Midwest. Laura has experience teaching students of all ages and students with diverse abilities. She is experienced in teaching and performing both classical and contemporary styles of music. Her passion for guiding students to success and for seeing them grow in both their skill and love of music keeps her motivated as a teacher and a mentor.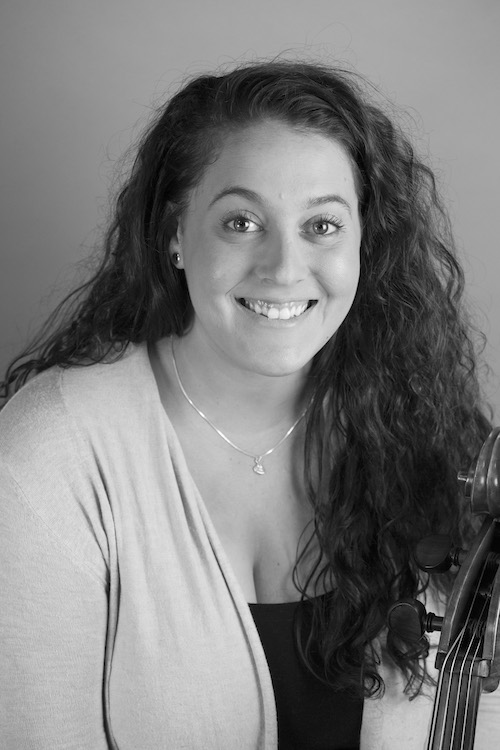 Lauren Hair
Cello
Lauren has been playing cello for 14 years and teaching for the last six. She is pursuing a degree in Music Therapy at Shenandoah University. Lauren is dedicated to bringing the joy of music to all of her students. She is particularly interested in helping special needs children through music. She has assisted young musicians in her position with Crossroads Youth Orchestra based in Culpeper. In addition to playing with the Piedmont Symphony Orchestra for the past two seasons, Lauren has played with the local bluegrass band Gold Top County Ramblers. She performs at weddings and private parties both solo and with ensembles.
Paul Bell
Guitar
Paul was the teenage son of a Peace Corps director growing up in Chile and Colombia in the late '60's. He began his musical career taking classical guitar lessons while simultaneously playing in garage bands and learning folk, blues, and ukulele from the Peace Corps volunteers. Paul later studied music theory at NOVA and then attended Berkley College of Music from 1978-79. His professional career has included touring with Nils Lofgren throughout the U.S. and Europe from 1986-2003, with sit-ins from Bruce Springsteen and Joe Walsh, where he was part of the full electric band as well as acoustic duo and trio formats, appearing on 2 live albums and a DVD. Paul then toured nationally and internationally with the Nighthawks from 2004-2018, recording 7 albums, and playing live shows backing up blues legends such as Pinetop Perkins, James Cotton and Bob Margolin from the Muddy Waters' band, Hubert Sumlin from Howling Wolf's band, Muddy Water's son, Kid Ramos, and others. Paul has 27 years of studio experience including the recording of many albums by top D.C. area artists, several TV/film scores from Animal Planet to America's Most Wanted, and many documentaries. Paul's decades of experience includes performing in local bands which have included the Tommy Lepson Band, the Soul Crackers (including three appearances at the White House), The Newkeys, Jr. Cline and the Recliners, Mike Cotter, Mary Ann Redmond Band, Catfish Hodge, Billy Hancock, and many others.  in addition to freelance work including rock, R&B, folk, and big band gigs. With 52 years of performing Paul has decided to take a break from the road and offer his years of experience here at Drum & Strum so that students don't have to learn the hard way. Paul's ability to transcend multiple styles, his years of experience and his easy-going personality make him a wealth of knowledge for those eager to learn and a perfect fit to the Drum & Strum team.
Rebecca Bullis
Piano
Rebecca began learning piano at age 4 and has been teaching lessons since 2009. She majored in piano performance at the University of Notre Dame, graduating in 2015. While there she also participated in numerous band on flute and piccolo and performed throughout the United States and Europe. Since graduating she has been teaching lessons in the Northern Virginia area. Rebecca was the music director for Saint Mark's United Methodist Church in Manassas from 2015 to 2018 and played for weekly services at numerous churches from 2010 to 2015. Rebecca also has experience performing for weddings and other events. Rebecca's charming personality and love of music make her a perfect fit to the Drum & Strum team.
Jack Dunlap
Mandolin, Guitar, Bass, Ukulele, and Voice
Jack began playing mandolin at the age of 12 and picked up the guitar and the bass soon after. He has won countless instrumental competitions up and down the east coast, including the Watermelon Park mandolin and guitar competitions in Berryville, VA, the Fiddler's Grove guitar competition in Union Grove, NC, the Loudoun Bluegrass Festival guitar competition in Leesburg, VA and he has placed in prestigious competitions like The Galax Old Time Fiddler's Convention and the Mount Airy Fiddler's Convention. At the young age of 23, Jack is a Wammie award winning artist for his album Chop, Shred & Split, plays for Wammie nominated group Bud's Collective, and is already endorsed by Fairbuilt Guitars, Carey Mandolins and Eastman Guitars. He is also a hand chosen apprentice to the legendary Danny Knicely. Jack teaches mandolin and guitar at the Front Porch Roots Music School in Charlottesville, VA, the guitar at Divinum Auxilium Academy in Front Royal and teaches privately all around the Shenandoah Valley. Jack is fluent in many different styles of music including Bluegrass, Country, Swing, Blues, Rock, and Jazz and he enjoys working with all students from beginner to advanced. His easy-going personality and world class musicianship make him right at home with the Drum & Strum team of instructors.
Wendy Dunlap
Flute, Piccolo & Saxophone
Wendy first began playing the flute when she was 9 years old. She picked up the tenor saxophone when she was she was 12 years old playing in her middle school's Jazz Band. After high school, she attended Shepherd University for her Bachelor's of Music Education Degree. While at Shepherd she played in the school's Lab Jazz Band, Wind Ensemble, Ram Marching Band, and Flute Ensemble. She also had the opportunity to play overseas in Spain and France with Shepherd's Wind Ensemble. Once she completed her degree in 2013, she took a short break and returned to Shepherd for her Masters of Music in Music Education which was completed in Spring 2016. Wendy has experience playing in the pit orchestras of Sweeney Todd: The Demon Barber of Fleet Street, Mary Poppins, Spamalot, The King and I, Man of la Mancha, Peter Pan, Once Upon a Mattress, and Crazy for You. Wendy began teaching privately in 2013 and since then has guided students to make the West Virginia All-State Orchestra and receive a superior rating at Solo and Ensemble. She has assisted in teaching marching band in Musselman High School and Hedgesville High School. Wendy can be found sitting in with the national touring act, Bud's Collective. She is a special guest on their 2017 album "III". Currently, Wendy is the General Music teacher at a K-6 elementary school in Fairfax County Public Schools. Her easy going yet engaging personality make Wendy a delight to study under for students of all ages.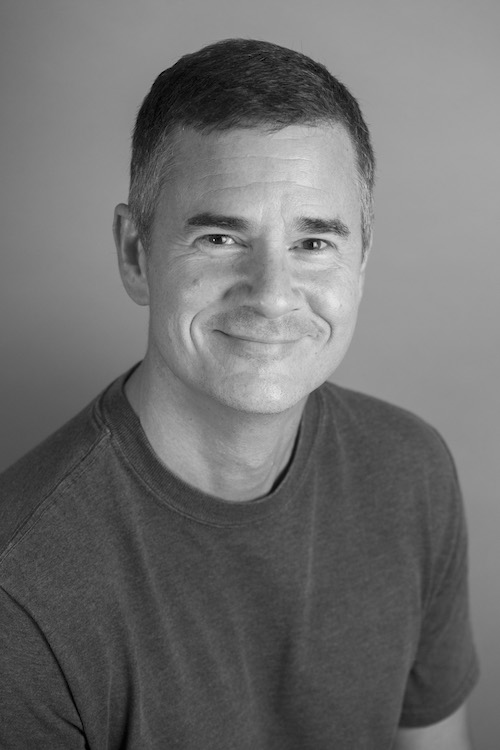 Rocky Cancelose
Drums
Rocky began playing the drums as a young child. He was inspired by the great jazz drummer Buddy Rich and the legendary Beatles. He attended the prestigious Drummers Collective in New York and studied under Frank Katz, Fred Klatz, Kim Plainfield, Jim Chapin, Michael Lauren, Bobby Sanabria, Duduka Da Fonseca, and Kenwood Denard.
Rocky has almost 40 years of percussion experience. Students enjoy his upbeat personality, positive attitude, and commitment to his profession. With almost 20 years at Drum & Strum, Rocky is an integral part of our commitment to provide the best instructors available for the best learning experience.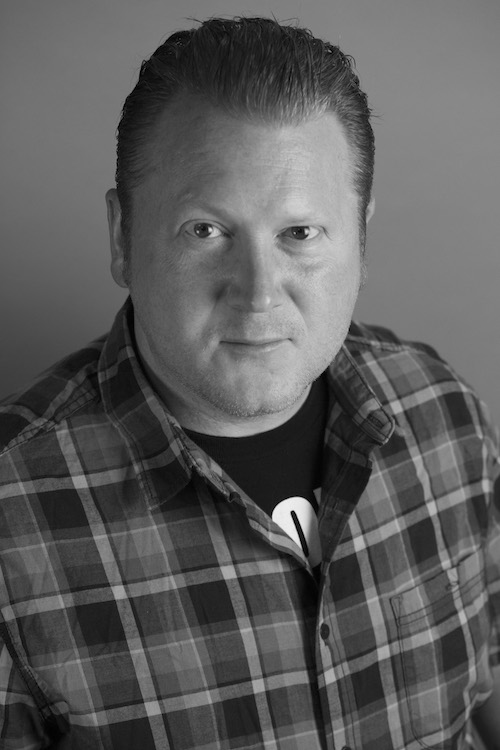 Steve Jefferies
Guitar
Steve has been studying, playing, and performing guitar for the last 22 years. He has been teaching all ages, beginner through advanced, for the last nine. Steve has played with numerous bands over the years including being one of the founding members of the local nationally signed rock outfit, the Daycare Swindlers. His main influences range the full scope from The Clash to Dick Dale. He covers many styles ranging from country, blues, rock, and ska to reggae, rockabilly, surf, metal, flamenco, and punk rock. In addition to his many musical skills, Steve has studied recording at Northern Virginia Community College, and recording engineering with Shannon Walton, former Fleetwood Mac Sound Engineer of Walton Recording. His diverse musical ability, combined with his friendly personality and long-time tenure with Drum & Strum, have made Steve a favorite to many students.
Chuck Shepherd
Guitar, Bass, Banjo, & Dobro
Chuck has been playing for more than 40 years, teaching since 1983, and has been an instructor with Drum & Strum for the past decade. After graduating with a degree in Fine Arts from Northern Virginia Community College where he studied classical guitar, piano, and music theory, he joined the college's staff to teach sight singing and ear training for several years. An active performing musician for the past 30 plus years, including various radio and television appearances, Chuck continues to write, record, and occasionally perform as a solo artist. His ability to cover many styles and genres, his in-depth knowledge of music theory and reading combined with his jovial personality have made him an integral part of the Drum & Strum family.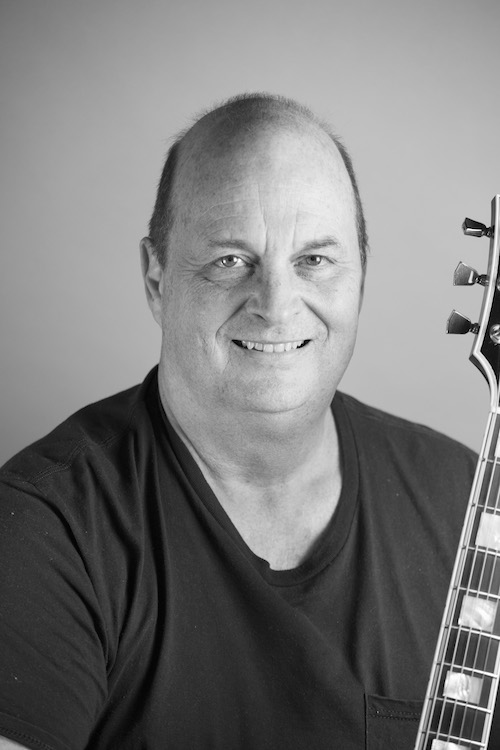 Michael Harrington
Guitar
Michael is a performing musician and instructor in the Northern Virginia and DC area with more than 40 years of experience. In addition to earning a degree in business and psychology, Michael is also an accomplished solo guitarist. He has given award-winning performances at multiple venues across the United States throughout his career. Adept in teaching all styles and levels, beginner through advanced, Michael enjoys teaching jazz, country, bluegrass, rock, and gospel. His students enjoy his relaxed teaching style and bright, energized, and festive disposition. A long-time friend of and instructor with Drum & Strum, Michael's unique personality and exceptional motivational skills make him extremely popular with all students regardless of their age or ability.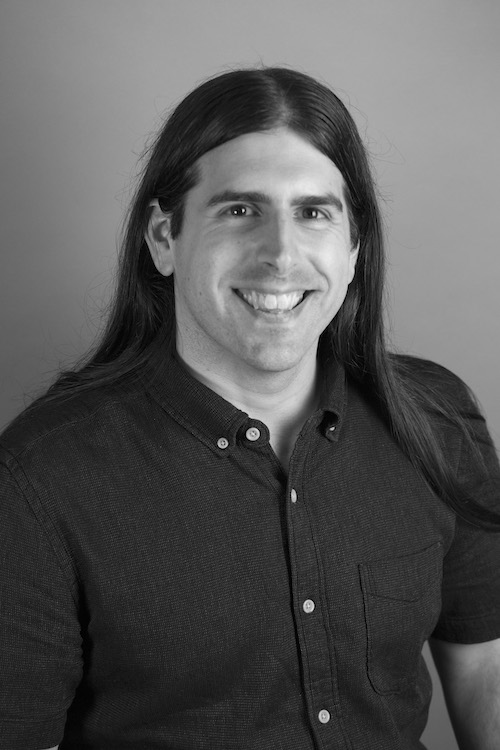 Dan Mudge
Guitar, Bass & Ukulele
Dan began studying guitar under noted local guitarist Rob Hornfeck in 1996 and in 2001 he began performing and teaching professionally.  Since then, Dan has done hundreds of performances in touring bands from NYC to Florida.  His groups have shared the stage with former members of the Grateful Dead Tony Levin, Peter Gabriel, King Crimson, John Lennon and Jefferson Starship.  As a performer and songwriter, Dan has been a part of over a dozen albums, some of which have received local radio and TV air-play.  He has also earned a Bachelor's Degree in Psychology from George Mason University.  Dan is known for his positive attitude and passion for music which helps him to create a fun atmosphere for learning.  He teaches Guitar, Bass and Ukulele and all skill levels from beginner to advanced.  With Dan, students can study all musical styles as well as songwriting, performing and recording.  His specialties include teaching technique, music theory, and improvisation.  Dan also runs the Drum N Strum 101 program where students can get experience performing in a band.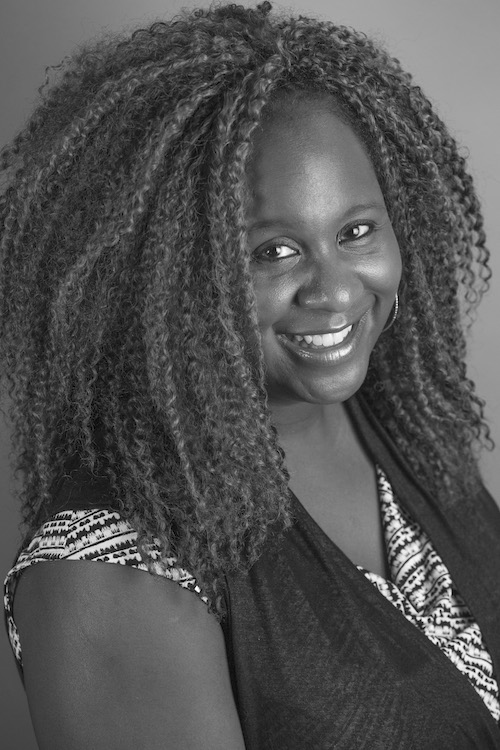 Kathy Mullen
Violin
Kathy Mullen started playing the violin at age 12 in the Fauquier County Public School system. She was introduced to classical music through her parents. It was through listening to albums her parents played that Kathy developed her true love for violin.
After graduating from Fauquier High School, Kathy attended Shenandoah University where she began pursuing a degree in Music Education. Kathy played with various orchestras and churches and performed at weddings and many other events throughout the years.
From 1994 to 2002 Kathy played first and second violin with the Loudoun Symphony Orchestra of Leesburg, Virginia. Currently, she plays with the Piedmont Symphony Orchestra (PSO) as a co-principal second violinist. The PSO performs at the Highland Center for the Arts in Warrenton, Virginia.
In addition, Kathy plays for Oak Shade Baptist Church of Catlett, Virginia and Reid Temple AME Church in Glenn Dale, Virginia. Kathy's one of a kind smile, and her easy going personality have made her an instant favorite among students of all ages here at Drum & Strum.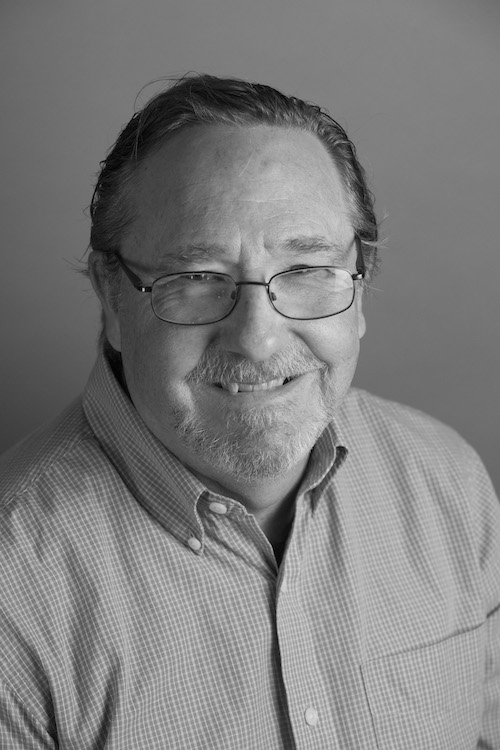 John Rosch
Banjo, Harmonica, Trumpet, Trombone
John has been playing banjo and multiple other instruments for more than 40 years. His keen sense of musicianship along with his multi-instrumental ability gives John an understanding of music from several different perspectives. Students love his vast knowledge, his capacity to play various styles, and easy-going personality. John has numerous years of teaching experience with both Drum & Strum and the Fauquier County school system, as well as many years involved in special education. John is a valuable asset to Drum & Strum and to his students regardless of their age or ability.
Abigail Newman
Certified Music Therapist
Abigail has been singing and playing the flute, piano, and autoharp since she was seven years old. She started playing the cello in high school and has since performed in choirs, bands, and orchestras. She is currently the music teacher at J.G. Brumfield Elementary School. Abigail holds a bachelor's degree in music education from Mars Hill College and a master's degree in music therapy from Radford University. She has been a board-certified music therapist for almost 10 years. Abigail has experience working with both children and adults in a variety of music therapy settings, including an internship with preschool through middle school students in Clayton County Schools, GA. This experience includes expertise working with individuals with autism spectrum disorders, as well as other communication disorders. We are excited here at Drum & Strum to have Abigail as part of our ever-growing staff of talented instructors. Her passion for teaching, combined with her variety of musical skills, make her a valuable asset to the Drum & Strum team.
Tim Rivenburg
Saxophone & Clarinet
Tim has been performing music since he was 8 years old. After he completed his Bachelor's degree in Music Theory and Composition at the College of William and Mary, he went to Shenandoah Conservatory where he completed his Masters in Wind Conducting. Tim has a passion for wind bands of all types. Tim has been teaching saxophone and clarinet lessons for the last 10 years in a school and home setting. He currently performs with the Silver Tones here in Warrenton and plays at weddings and in musicals. Tim's passion for teaching combined with his knowledge of music theory and history creates a diverse and engaging space for children of all ages to fall in love with music.
David Hale
Bass Guitar
David began taking piano lessons and singing in his school choir at an early age, a launchpad for a life of studying and performing music. He then spent nine years studying trombone and began actively performing and competing statewide. David then delved into studying bass guitar for the next several years. He later attended the Berklee College of Music in Boston, MA where he spent several semesters leading many ensembles and performing in groups becoming fluent in many other styles of music with fellow Berklee Alumni. David has been teaching with Drum & Strum since 2008 imparting his vast array of performing experience and knowledge of theory and composition. He can teach any style of music at all skill levels from absolute beginner to advanced students. Lessons may include but are not limited to reading and writing music, sight reading, composing lines and deconstructing lines from your favorite songs, music performance, and how to play with a band. David is easygoing, patient, and loves all things musical. These and all of his other fine skills make him an ideal music teacher and member of the Drum & Strum team.
Chris Bauer
Violin
Chris has been actively playing music since he was 8 years old. He began with the violin in elementary school in Bel Air, Maryland and has since been actively involved in private lessons and performing in a number of orchestral ensembles. At 12 he picked up the guitar and started playing with other musicians. He quickly developed an interest in writing music and learning music theory. Chris is now studying at Shenandoah Conservatory, pursuing a Bachelor of Arts with a major in Music Composition and Minor in Violin Performance. Chris has a passion for many styles of music including Classical, New Music, Rock, and Metal. He is a major advocate of music theory, believing it to be a key part of a musician's study. While he feels that a strict practice regimen is key for improvement, at the end of the day it's all about having fun and expressing yourself through your instrument and music.