Contact us today for more information!
102 Main St
Warrenton, Virginia 20186
(540) 347-7484
info@drumnstrum.com
IN-PERSON or ON-LINE CLASSES, BOTH NOW AVAILABLE!
Drum & Strum has been the leader of music education in Fauquier County for more than 30 years. From aspiring concert pianists to future rock & roll guitar stars, our team of talented instructors has helped thousands of musicians across the world play their very first notes and embark on a life of music. No experience? No problem. Our experienced educators provide private, individualized lessons on all instruments for students of all ages, beginner to advanced in all styles of music!
Experience the joy of music and tap into your inner musician with one of the following instruments:
Guitar
Voice
Piano
Drums
Clarinet
Banjo
Mandolin
Harmonica
Bass
Saxophone
Flute
Trumpet
Dobro
Dulcimer
Trombone
Violin
Viola
Cello
Ukulele
Don't have your own instrument? No problem.
We offer rentals with an affordable rent-to-own program.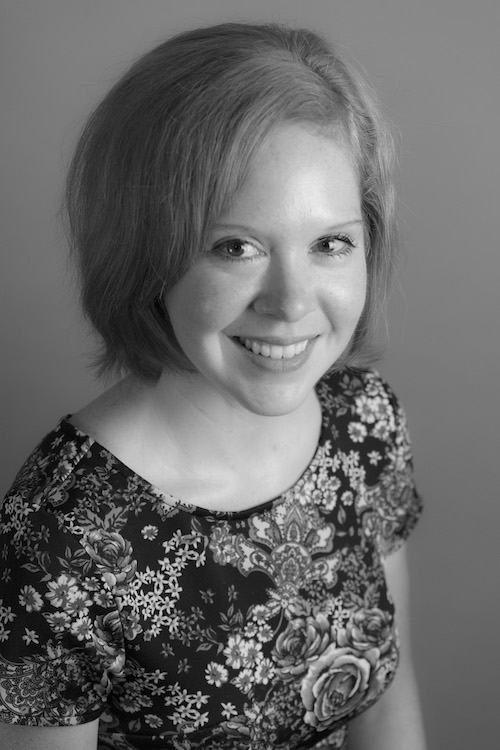 Elizabeth Dingus
Piano & Voice
Beth has been singing, playing the piano, and performing since she was ten years old. She has performed in recitals, concerts, and competitions in the United States and Europe for more than 20 years. After receiving her bachelor's degree from the University of Mary Washington with a major in Music Performance in 2004, she served for a year as the assistant music director at St. John's Catholic Church in Warrenton. Beth has also been the piano accompanist for Fauquier County's Taylor, Cedar Lee, and Liberty School choirs. This combined experience along with her angelic voice and passion to teach have made her one of the top piano and voice instructors in the area. Beth has been teaching since 2003 and enjoys introducing people of all ages to the world of music.
Donna Britton Bukevicz
Voice, Songwriting, Guitar, Uke, Singer-Songwriter Masterclass
Award Winning Songwriter & 2013 Oscar contending vocalist (#17 on the Awards Circuit list against Adele's Skyfall) who has performed at the world famous "Bluebird" and the "Troubadour" sharing the stage & studio with Al Jarreau, Don Henley, Billy Idol, The Henningsen's, Dave Robbins (of Blackhawk), Toby Keith's Trailer Choir Band, Martha Reeves, The Bangles and Chris Young. Until recently, Donna lived a dual-life in Warrenton & Nashville as both a publisher and signed songwriter for Platinum Pen Publishing, Songrocket Music, and worked with Jonathan Stone, (who was Quincy Jones's partner for 10 years at Windswept Music). With over 125+ TV & Film placements, Donna's music has been heard on HBO, Sony Pictures, FOX, Rock Band video games, Showtime, Access Hollywood, VH1, MTV, TVO's Green Heroes web series. Her most recent placements have been in the indie-market with the films, Passage, Cat Dexx and Turnover (where she also serves as Music Supervisor & Licensing Coordinator for each film).
Donna studied Business at Montgomery College, songwriting and performance at Berklee School of Music. She continues her songwriting studies in Nashville, and most recently with Songwriting Masterclasses with Pat Pattison, Jimmy Kachulis, and Neil Diercks, at Berklee School of Music in Boston.
Donna has served on the advisory board for the Songs of Love Foundation for 15 years, having written over 300 songs (and counting) for ailing children. She is a proud member of ASCAP, Global Songwriter's Connection in Nashville, and participates annually as a performing songwriter at the Pensacola Beach Songwriter's Festival, also assisting the Director with the NPR Radio Series, as well as their children's songwriting workshop at local elementary schools, which is sponsored in part by the Country Music Hall of Fame in Nashville, TN. Donna's engaging personality, love of music, and extensive musical experience make her a perfect fit in the Drum & Strum team of instructors.
Michele Weiss-Smith
Voice and Piano
Michele holds a Bachelor of Music degree in classical voice performance with a minor in classical piano from Temple University in Philadelphia, PA, where she studied classical vocal performance and vocal pedagogy with Florence Berggren, formerly of the Julliard School, and vocal coaching with Martin Rich of the Metropolitan Opera, in addition to studying piano with Master Philadelphia area instructors, George Sementovsky and Alexander Fiorillo. Michele was an accomplished vocalist and accompanist for several years in the Philadelphia area, singing with the Philadelphia Orchestra and Haddonfield Symphony, and as a paid soloist for several prominent Philadelphia churches. Michele also has Private, Montessori and Public School experience, an extensive creative and performing arts background with over 25 years of teaching and performing experience. Michele wrote her first song at 14, which inspired and engaged her into writing stories, songs and books for children. She holds an elementary teaching certification with extended studies in psychology, and was involved with interactive children's theater, television and film for several years as an actress, teacher and musical director, eventually attaining her Screen Actors Guild status. Michele's passion for education, her love of children, and dedication to help others make her a natural fit and valued asset to the Drum & Strum family. 
Hailey Peters
Piano, Guitar, Bass
Hailey has been a music instructor and performing musician in the DMV area for more than 10 years.  A graduate of Longwood University in 2009 with a Bachelor of Music in Piano Pedagogy, she is dedicated to molding young minds.  With 11 years of experience teaching piano and over 20 years of experience playing bass, she is equipped to teach a wide variety of musical genres.  As a Preschool and Elementary School music teacher at Nysmith School for the Gifted, she also put into practice an array of teaching techniques.  Hailey is currently teaching piano and playing bass at local music venues in the DMV area. Hailey's relaxed personality and charming disposition make her a favorite of younger students and an outstanding fit for the Drum & Strum team of instructors.  
Hannah Schoen
Violin, Fiddle, Viola
Vivacious and positive, Hannah has been teaching for over 10 years. Her childlike creativity gives her a connection with students on an individual level. She started violin the day of her fourth birthday and has now been playing and performing for twenty two years. She grew up as a student of the Northern Virginia Suzuki music school for 13 years under the study of renowned pedagogy and musical genius, Ronda Cole. She performed for a Bach symposium at the Smithsonian Institution at the age of 5, debuted as a soloist with orchestra at the age of 14, and attended the Heifetz International Music Institute at the age of 15. Hannah has worked with many famous artists including Pamela Frank, Nick Kendall, Katie Lansdale, Brian Lewis, Marylou Speaker Churchill and more. She performed at the Kennedy Center and Strathmore Hall, won numerous competitions and was seated as a top concert master in the American Youth Philharmonic under Maestro Haza. She later completed the Suzuki Teacher Training course under Ronda Cole, "Every Child Can!" Always with an inspiring quote up her sleeve, and fantastic listening suggestions for each individual, she inspires her students to do more than play with pristine technique.
Gokul Chalasani
Guitar, Bass, Violin, Viola, Piano
Gokul is a multi-instrumentalist and avid live sound/studio engineer. He has over 15 years of musical experience with a concentrated Certification in Music Recording Technology. He has been a strings player in several live and studio musical ensembles with 10 years of performance experience involved in jazz ensembles, orchestras symphonic and chamber, bands Duo to Quintet, string Trios, and Quartets. He is a lifelong student of the guitar with diverse musical influences in classic rock, metal, classical, blues, pop, and many other various genres of music. With Gokul's passion for music, he has dedicated himself to be a lifelong student of music who is eager to share his knowledge with other aspiring musicians. 
Amy Barksdale
Piano & Voice
Amy has been playing the piano since she was seven and singing since she was ten. She has performed in recitals and concerts in Northern and Central Virginia and been critiqued by the National Guild of Piano Teachers and the National Virginia Music Teacher's Association. Amy was the first to receive a gold cup by the NVMTA after receiving a superior rating for three consecutive years as an accompanist. Vocally, she placed first to participate in the Virginia Music Educators Association Honor's Choir during her senior year of high school. A Fauquier County native, Amy received a BS in Education from Liberty University in Lynchburg, VA and teaches first grade at Covenant Christian Academy in Warrenton. She continues to use her skills playing keys and singing for a worship band as well as a local blues band. Amy's passion for music combined with her experience as an elementary educator make her a welcome addition as a Drum & Strum instructor.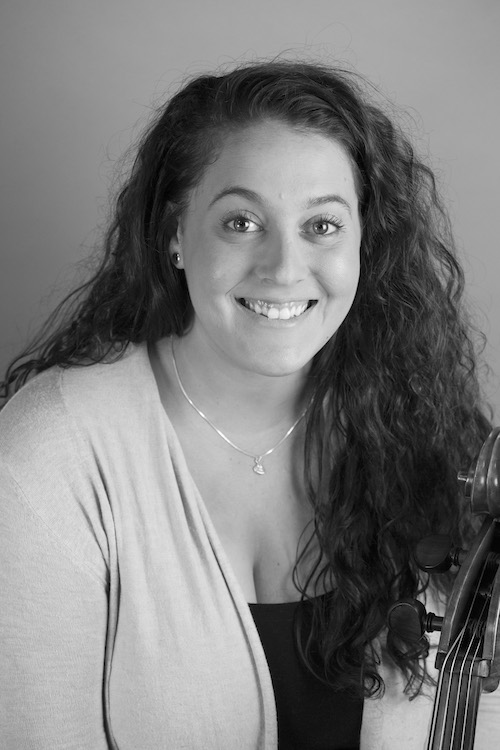 Lauren Hair
Cello
Lauren has been playing cello for 14 years and teaching for the last six. She is pursuing a degree in Music Therapy at Shenandoah University. Lauren is dedicated to bringing the joy of music to all of her students. She is particularly interested in helping special needs children through music. She has assisted young musicians in her position with Crossroads Youth Orchestra based in Culpeper. In addition to playing with the Piedmont Symphony Orchestra for the past two seasons, Lauren has played with the local bluegrass band Gold Top County Ramblers. She performs at weddings and private parties both solo and with ensembles.
Paul Bell
Guitar
Paul was the teenage son of a Peace Corps director growing up in Chile and Colombia in the late '60's. He began his musical career taking classical guitar lessons while simultaneously playing in garage bands and learning folk, blues, and ukulele from the Peace Corps volunteers. Paul later studied music theory at NOVA and then attended Berkley College of Music from 1978-79. His professional career has included touring with Nils Lofgren throughout the U.S. and Europe from 1986-2003, with sit-ins from Bruce Springsteen and Joe Walsh, where he was part of the full electric band as well as acoustic duo and trio formats, appearing on 2 live albums and a DVD. Paul then toured nationally and internationally with the Nighthawks from 2004-2018, recording 7 albums, and playing live shows backing up blues legends such as Pinetop Perkins, James Cotton and Bob Margolin from the Muddy Waters' band, Hubert Sumlin from Howling Wolf's band, Muddy Water's son, Kid Ramos, and others. Paul has 27 years of studio experience including the recording of many albums by top D.C. area artists, several TV/film scores from Animal Planet to America's Most Wanted, and many documentaries. Paul's decades of experience includes performing in local bands which have included the Tommy Lepson Band, the Soul Crackers (including three appearances at the White House), The Newkeys, Jr. Cline and the Recliners, Mike Cotter, Mary Ann Redmond Band, Catfish Hodge, Billy Hancock, and many others.  in addition to freelance work including rock, R&B, folk, and big band gigs. With 52 years of performing Paul has decided to take a break from the road and offer his years of experience here at Drum & Strum so that students don't have to learn the hard way. Paul's ability to transcend multiple styles, his years of experience and his easy-going personality make him a wealth of knowledge for those eager to learn and a perfect fit to the Drum & Strum team.
Rebecca Bullis
Piano
Rebecca began learning piano at age 4 and has been teaching lessons since 2009. She majored in piano performance at the University of Notre Dame, graduating in 2015. While there she also participated in numerous band on flute and piccolo and performed throughout the United States and Europe. Since graduating she has been teaching lessons in the Northern Virginia area. Rebecca was the music director for Saint Mark's United Methodist Church in Manassas from 2015 to 2018 and played for weekly services at numerous churches from 2010 to 2015. Rebecca also has experience performing for weddings and other events. Rebecca's charming personality and love of music make her a perfect fit to the Drum & Strum team.
Jack Dunlap
Mandolin, Guitar, Bass, Ukulele, and Voice
Jack began playing mandolin at the age of 12 and picked up the guitar and the bass soon after. He has won countless instrumental competitions up and down the east coast, including the Watermelon Park mandolin and guitar competitions in Berryville, VA, the Fiddler's Grove guitar competition in Union Grove, NC, the Loudoun Bluegrass Festival guitar competition in Leesburg, VA and he has placed in prestigious competitions like The Galax Old Time Fiddler's Convention and the Mount Airy Fiddler's Convention. At the young age of 23, Jack is a Wammie award winning artist for his album Chop, Shred & Split, plays for Wammie nominated group Bud's Collective, and is already endorsed by Fairbuilt Guitars, Carey Mandolins and Eastman Guitars. He is also a hand chosen apprentice to the legendary Danny Knicely. Jack teaches mandolin and guitar at the Front Porch Roots Music School in Charlottesville, VA, the guitar at Divinum Auxilium Academy in Front Royal and teaches privately all around the Shenandoah Valley. Jack is fluent in many different styles of music including Bluegrass, Country, Swing, Blues, Rock, and Jazz and he enjoys working with all students from beginner to advanced. His easy-going personality and world class musicianship make him right at home with the Drum & Strum team of instructors.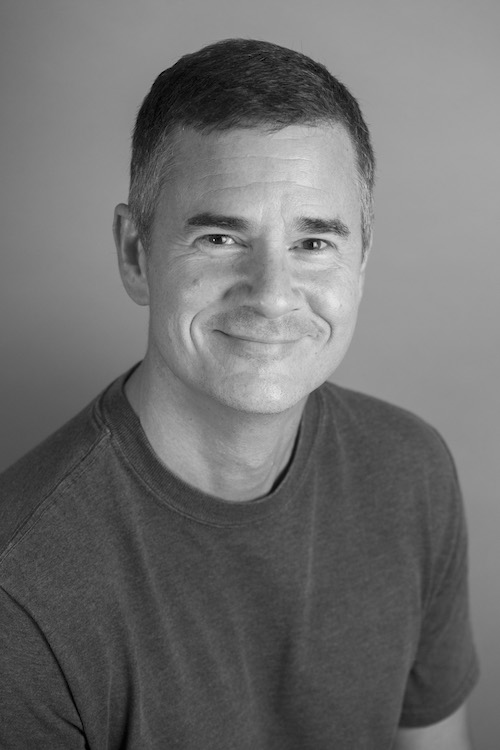 Rocky Cancelose
Drums
Rocky began playing the drums as a young child. He was inspired by the great jazz drummer Buddy Rich and the legendary Beatles. He attended the prestigious Drummers Collective in New York and studied under Frank Katz, Fred Klatz, Kim Plainfield, Jim Chapin, Michael Lauren, Bobby Sanabria, Duduka Da Fonseca, and Kenwood Denard.
Rocky has almost 40 years of percussion experience. Students enjoy his upbeat personality, positive attitude, and commitment to his profession. With almost 20 years at Drum & Strum, Rocky is an integral part of our commitment to provide the best instructors available for the best learning experience.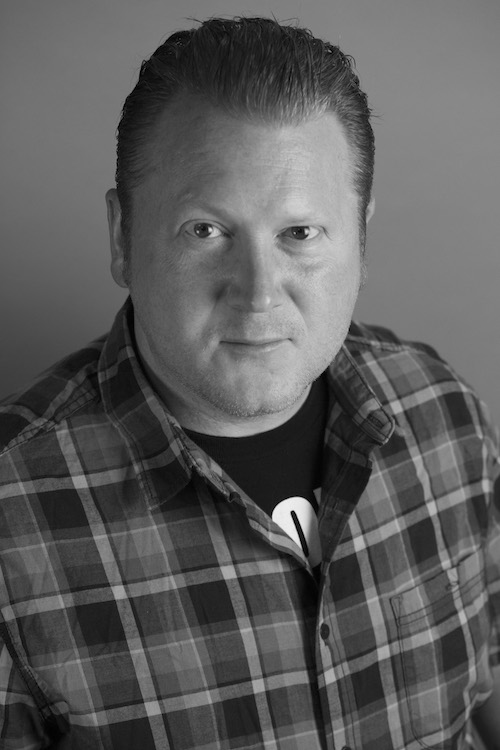 Steve Jefferies
Guitar
Steve has been studying, playing, and performing guitar for the last 22 years. He has been teaching all ages, beginner through advanced, for the last nine. Steve has played with numerous bands over the years including being one of the founding members of the local nationally signed rock outfit, the Daycare Swindlers. His main influences range the full scope from The Clash to Dick Dale. He covers many styles ranging from country, blues, rock, and ska to reggae, rockabilly, surf, metal, flamenco, and punk rock. In addition to his many musical skills, Steve has studied recording at Northern Virginia Community College, and recording engineering with Shannon Walton, former Fleetwood Mac Sound Engineer of Walton Recording. His diverse musical ability, combined with his friendly personality and long-time tenure with Drum & Strum, have made Steve a favorite to many students.
Jamie Rose
Guitar
Jamie has been avidly playing guitar since the young age of 10. A recent graduate of Berklee College of Music in Boston, Jamie received a bachelor's degree in professional music from where he enjoyed studying solo guitar arranging, ear training, and advanced music theory. Over the past 9 years, he has spent time putting on electrifying, audience engaging performances with various different groups, playing a number of different genres spanning from hard rock, to folk, to disco, to pop, and everything in between. Jamie treasures the art of performing because it allows him, in his own words "To be my pure, crazy, unfettered self" and provides him with "a unique opportunity to connect with other people." Although he does play a variety of different styles of music, Jamie claims that "There's a little bit of blues in all that I do" as guitarists such as Eric Clapton were some of his first influences and had a lasting impact on his playing. Jamie was fortunate enough, during his formative years, to be surrounded by people who not only inspired him musically, but also pushed him to be the best guitarist that he could possibly be. He aims to do this for students as well as incite passion and enthusiasm in them for knowledge of the guitar.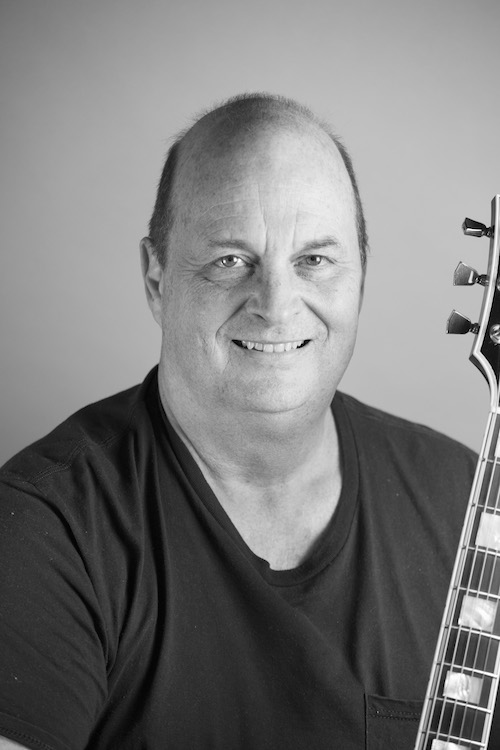 Michael Harrington
Guitar
Michael is a performing musician and instructor in the Northern Virginia and DC area with more than 40 years of experience. In addition to earning a degree in business and psychology, Michael is also an accomplished solo guitarist. He has given award-winning performances at multiple venues across the United States throughout his career. Adept in teaching all styles and levels, beginner through advanced, Michael enjoys teaching jazz, country, bluegrass, rock, and gospel. His students enjoy his relaxed teaching style and bright, energized, and festive disposition. A long-time friend of and instructor with Drum & Strum, Michael's unique personality and exceptional motivational skills make him extremely popular with all students regardless of their age or ability.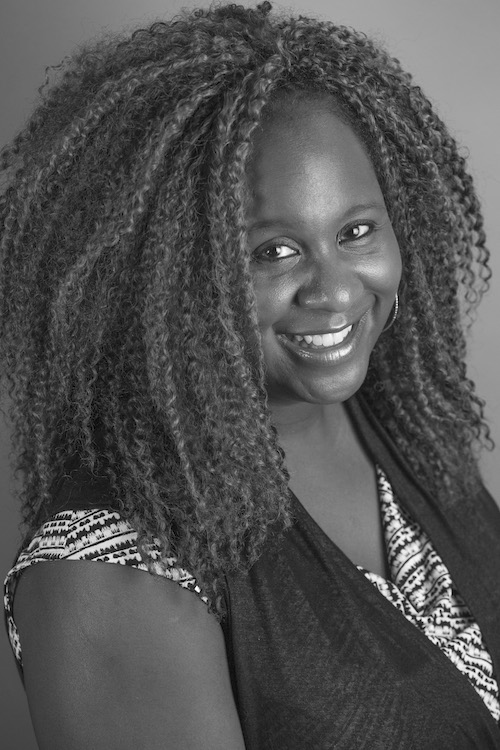 Kathy Mullen
Violin
Kathy Mullen started playing the violin at age 12 in the Fauquier County Public School system. She was introduced to classical music through her parents. It was through listening to albums her parents played that Kathy developed her true love for violin.
After graduating from Fauquier High School, Kathy attended Shenandoah University where she began pursuing a degree in Music Education. Kathy played with various orchestras and churches and performed at weddings and many other events throughout the years.
From 1994 to 2002 Kathy played first and second violin with the Loudoun Symphony Orchestra of Leesburg, Virginia. Currently, she plays with the Piedmont Symphony Orchestra (PSO) as a co-principal second violinist. The PSO performs at the Highland Center for the Arts in Warrenton, Virginia.
In addition, Kathy plays for Oak Shade Baptist Church of Catlett, Virginia and Reid Temple AME Church in Glenn Dale, Virginia. Kathy's one of a kind smile, and her easy going personality have made her an instant favorite among students of all ages here at Drum & Strum.